As with most Welsh villages and towns, Cwmafan had (and continues to have) an active rugby team with their own rugby ground and clubhouse. Similarly, several other Afan villages, including Pontrhydyfen, had/have their own rugby team, although playgrounds and club facilities vary.
My father used to take me as an infant to all the Cwmafan RFC home games.
My uncle, Thomas Emlyn Thomas (far right, third row in the photo below) was trainer for the Cwmafan team.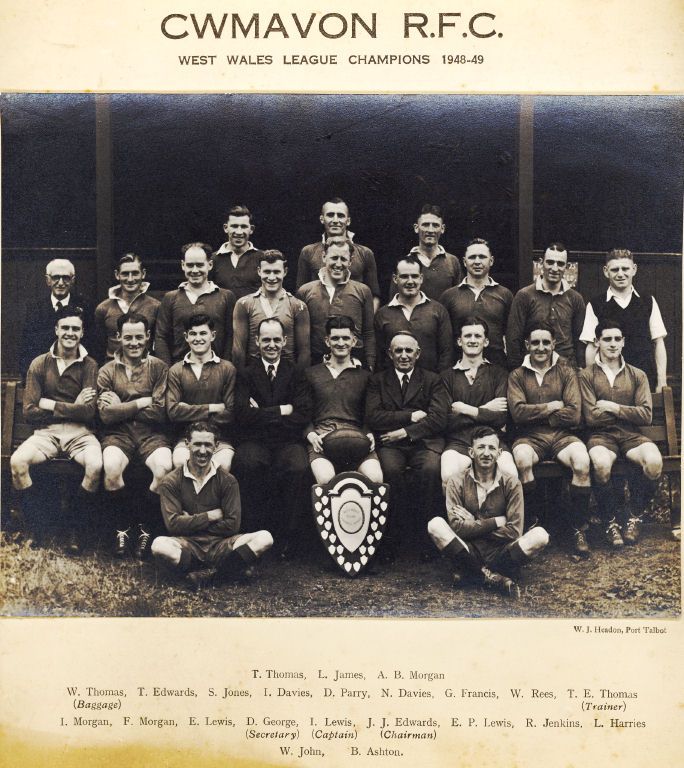 There were always plenty of players in training, thanks to school rugby programs. Oldest son Paul is third from left in the back row. He's aged a bit and lost some hair since then.