Choral singing
Singing was a cultural part of life in the valley. True Welsh choral singing was 4-part harmony, although 3-part harmony could be heard in the chapels. Many gatherings were comprised of mixed singers. However, many choirs throughout Wales were male voice (cor meibion) choirs. The lower valley's male choir was named The Afan Glee.
Sources of much of Welsh singing were the numerous chapels and the coal mines. Chapels of various denominations held an annual mixed-denomination Cymanfa Ganu, a festival of sacred singing.
Examples of the singing by coal miners are illustrated in the movie How Green Was My valley (6), although some have questioned how truly representative the movie was of Welsh mining valley life..
Gymanfa ganu
Annually, chapels of different denominations in the lower valley came together for a festival of sacred hymn singing, known as a gymanfa ganu. The venue for the festival rotated between different chapels, although I only attended ones in our Baptist chapel.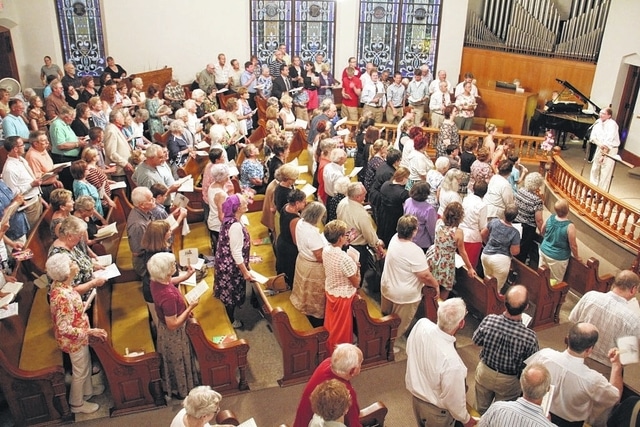 Whitsun walk
Every Whitsun, parishoners from different chapels participated in a walk through the village.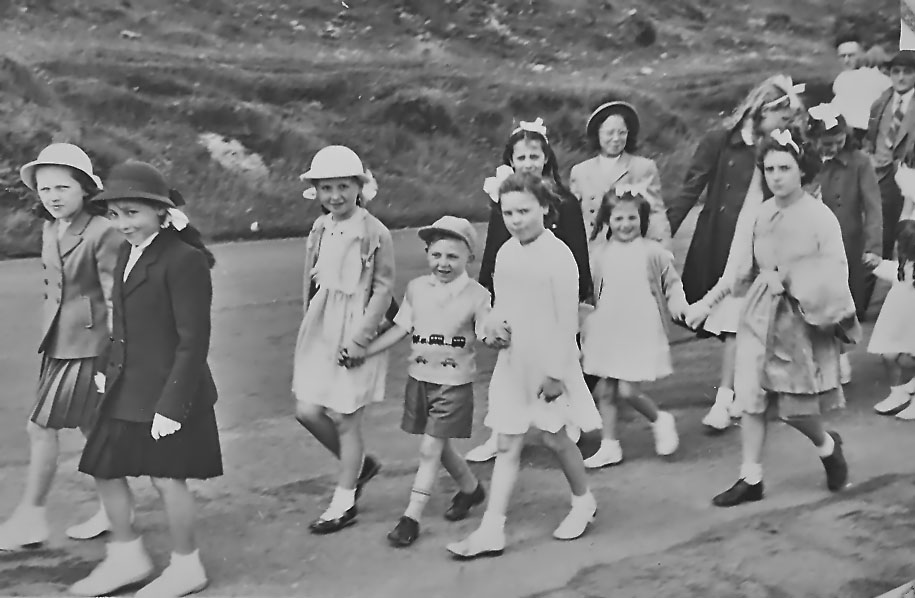 Afan Glee
The local male voice choir. More recently, the choir has been replaced by the Bois Afan choral group.
Youth activities
Urdd Gobaith Cymru
A voluntary youth organization, providing opportunities for children and young people to take part in a range of experiences through the medium of Welsh. The local Urdd center was in Pwllyglaw.
Urdd National Eisteddfod, an annual Welsh-language youth festival of literature, music and performing arts organised by Urdd Gobaith Cymru. Locations alternate between north and south Wales. The Eisteddfod consists of competitive singing, recitation, art, composition, dance and instrumental events for contestants aged between 7 and 24 years. Regional qualifying heats are held in advance around Wales, as occurs for the Welsh National Eisteddfod.
Boy Scouts and Cubs
Cwmafan Boy Scout Group was formed by a dedicated couple, Fred and Maggie Mizen. Fred was a signalman on the local Swansea Bay line, and was Group Scoutmaster. Maggie was 'Akela' for the Cubs, and their oldest son John was Scoutmaster. The family dedicated many years to the Scouting movement.
The Mizens eventually had a dedicated "Scout hut" opened behind the Rolling Mill pub, and members of the Scout troop and Cubs pitched in to help with renovations.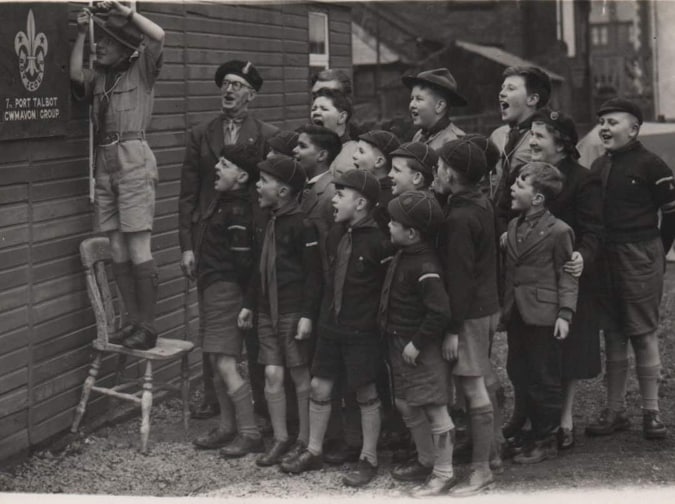 Carnival
An annual event was the Cwmafan carnival, comprised of floats, bands, and various characters in procession through the village. There would also be competitions held at the Cwmafan rugby ground.
In 2010, CwmaFanfest started as a remembrance of Cwmafan's carnivals, and a way to bring music back to the community of Cwmafan.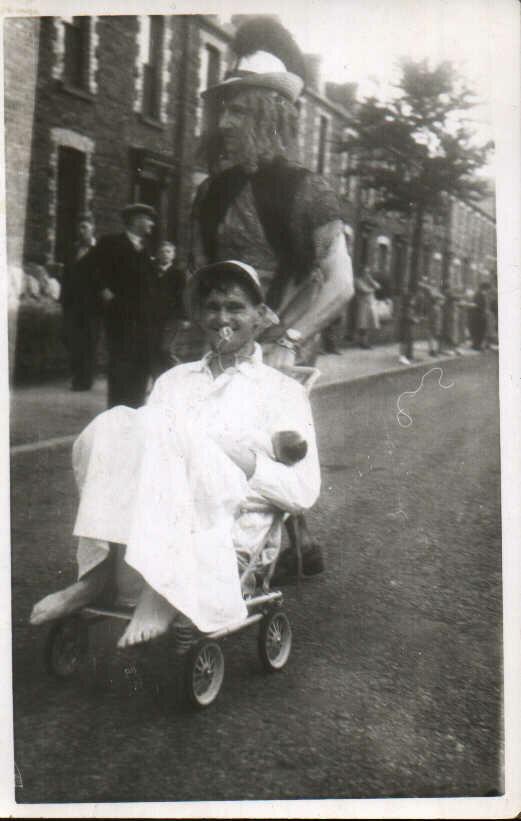 Welsh costume