The industrial revolution brought much heavy industry to the Afan Valley, including:
Copper smelting
Tinplate
Blast furnaces
Rolling mills
Coke Ovens
Coal mining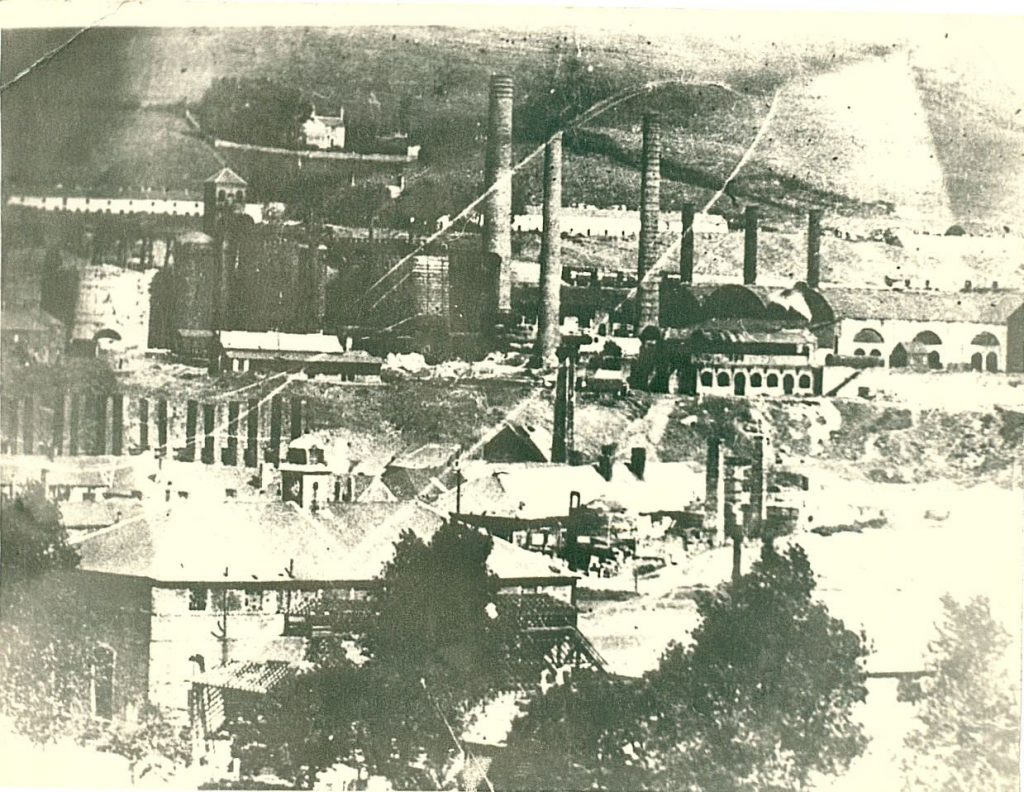 According to a timeline on the Port Talbot Historical Society web site (2), the first blast furnace in Cwmafan was built in 1819, the Copperminers works was built 1835-1838, and the longest continuous length of rail was made in 1851.
Delivery of water to drive the water wheel for the first blast furnace, required the building of a large aquaduct across the valley in Pontrhydyfen, and a canal that ran along the foot of the Foel mountain.
Much of the original landscape of the valley was marred by the industrial revolution and the discovery of rich coal seams. The copperworks left everlasting scars on the lower half of the valley and surrounding mountains, while the upper half of the valley bore the scars of the unwanted byproducts of coal mining that resulted in "coal tips". Airborne pollution from some of these industries and, later, from the nearby steelworks at Port Talbot, limited the growth of vegetation on the hillsides of the lower Afan Valley.
I recall being told stories of relatives who suffered health/medical issues as a result of working in some of the industries. My father "retired early" from the coal mines with pneumoconiosis (aka black lung disease).
Some excellent reading on the history of Cwmafan can be found in the publication Cwmavon Then & Now (3) by A. Leslie Evans, Port Talbot Historical Society.
Another excellent publication is In The Valley Long Ago, industrial growth and the struggle for religious freedom in the Afan Valley in the first half of the nineteenth century (4), by John Rowlands, translated from the Welsh original by Graham Hughes.