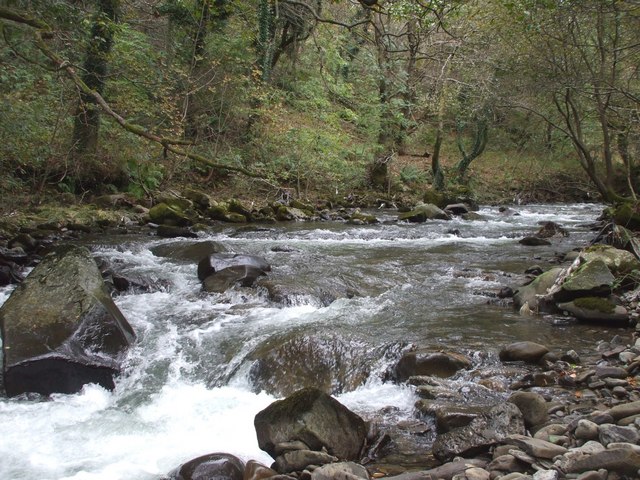 The River Afan begins at the confluence of the River Corrwg and River Gwynfi, near Cymmer. It flows down through the Afan Valley and to the ocean at Aberafan (aka Port Talbot). Other tributaries of the Afan include the Pelenna (Tonmawr) and Nant Ffrwdwyllt – translates to wild stream (Bryn, Cwm Dyffryn, Goytre).
Trout & salmon fishing
Daily coal and equipment washing at collieries in the upper Afan Valley turned the water black in colour. An abandoned coal mine alongside the Pelenna discharged pollutants into the river at times of heavy rains, turning the water orange in colour; This eventually found its way to the River Afan. These sources of pollution limited the species and size of fish that could survive in the River Afan until the pollution was abated.
Fishing rights
Fishing rights to the Afan and its tributaries are owned by the Afan Valley Angling Club, a private club who allow fishing by permit only. This site has no relationship to the club, although the author is a lifetime Club member.
A proponent of fish-friendly waters
Life Chairman of the Afan Valley Angling Club, Glan Williams, fought tirelessly for many years to have the sources of pollution removed, and the Afan water quality eventually improved. Glan was one of the nicest people you could meet, and a fitting tribute can be found on the East bank of the River Afan, near Afan Argoed Country Park.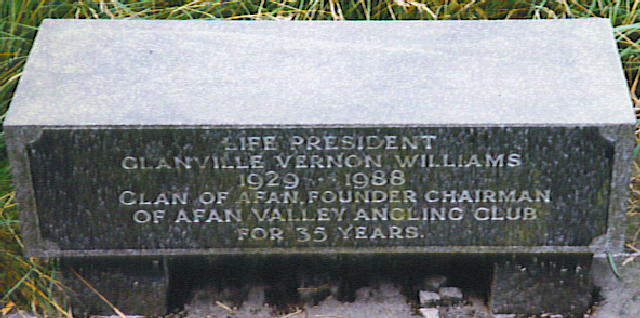 Other colourful characters who made up the "Committee" of the Afan Valley Angling Club included Viv Evans, Vice Chairman, Iziah Charles, Ticket Secretary, and Ken Davies, Treasurer. Iziah lived on the banks of the River Afan, in the shadow of the viaduct in Pontrhydyfen. Glan, Viv and Ken were workmates at the steel plant in Aberafan.
Fishing spots
There are numerous great stretches and pools of the Afan for fishing. A few of my favourites from days gone by, some with colorful names, include:
Corlannau weir- a good holding pool for migrating fish. The weir was subsewuantly lowered to provide a fish pass
Ynys Afan – previously known as The Piggery
The 'wall' at the bottom of the previous Tymaen Street
The (now-demolished) railway bridge at the bottom of Tymaen Crescent
Johnny Bennet's (named after the grocer who's orchard backed on to the river)
Maes-Y-Bettws, immediately above the footbridge, and upstream behind the row of houses
Below the footbridge leading to Oakwood school
The stretches above and below Afan Argoed Country Park
I had the honour of being the 1970 Afan Valley Angling Club Champion, having caught the largest fish submitted for the season. Caught at Maes-Y-Bettws above the footbridge. I'm sure there were more deserving catches that weren't submitted.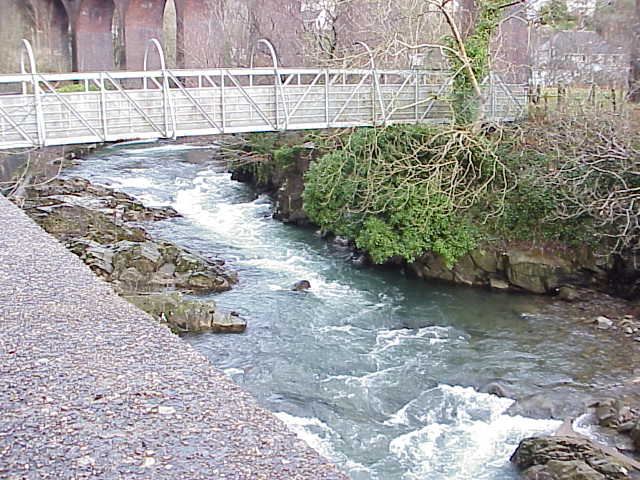 Google map of some productive fishing spots