Stac-y-Foel

A long stone culvert, built in the 1830's on the side of Mynydd Foel (the Foel mountain), to divert toxic waste fumes from the copper smelting works in the valley. Reportedly 15 feet by 11 feet and a mile long, the fumes exited via a 30 foot high stack on top of y Foel.
During WW II Stac-y-Foel became a landmark for German bombers looking to drop bombs on the city of Swansea. As a result, it was demolished around 1940. But the remnants remained as a scar that locals saw daily.

Gelli houses
Located in the upper Afan Valley, alongside the A4107, these small houses xxx. Across the street in the photo you can see the upper River Afan.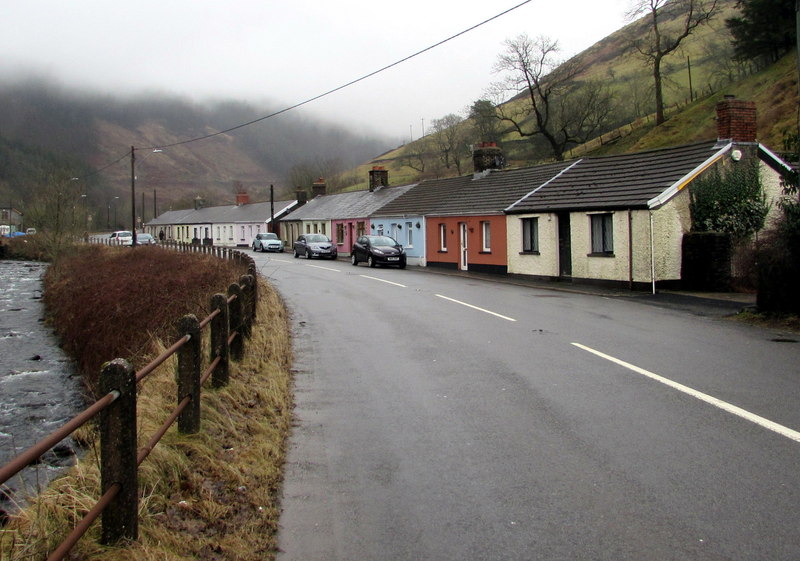 Bridges
Numerous bridges existed in the Afan Valley. At one time, one could stand in one spot in Pontrhydyfen and see seven bridges. The most prominent of these was the viaduct that once carried water to drive large waterwheels in the blast furnaces of Cwmafan. Now a footbridge, it has been restored. Another of Pontrhydyfen's prominent bridges carried the Port Talbot Dock & Railway Company rail line across the valley. Known in Welsh as y bont goch (the red bridge).

A number of the GWR railway bridges were demolished after the Swansea Bay line closed.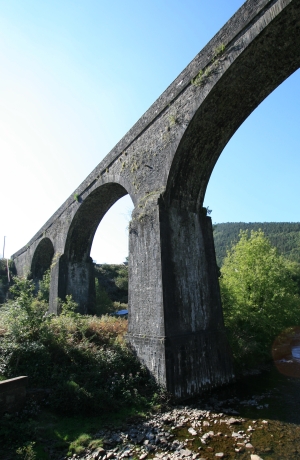 Tips gwyn
Tips gwyn, or white tip in English, was the unsightly spoils of xxx